REGENERATION OF USED MACHINERY
Thanks to the expertise gained over the last few decades, OMET is able to offer a complete service of second hand regeneration, both on presses of its own production and on presses of other brands.
TECHNICAL ASSISTANCE
OMET carries out preventive and extraordinary maintenance interventions in all countries of the world, both through its own staff and through local workers trained and supervised by the company.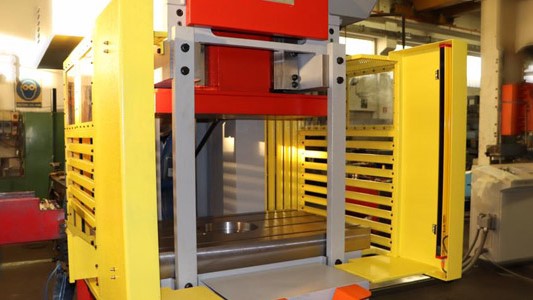 TRANSFER AND ADAPTATION OF PLANTS
Throughout its business, thanks to the close relationship of collaboration and trust with its customers, OMET is often called for transfer and adaptation operations of entire molding plants.
SECURING
OMET is able to carry out interventions for the adaptation to the safety regulations of hydraulic and mechanical presses and of entire molding plants.