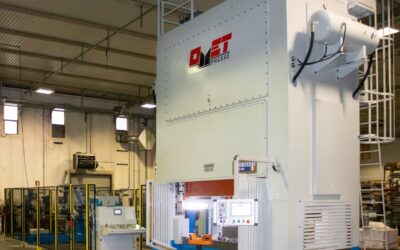 To the customer's satisfaction and our pride, our latest creation went into production a few daysago:- 5,000 kN of thrust- Automatically adjustable stroke- Table 2,500 x 1,500 mm- Max speed 50 strokes/min- Max closed mold height 730 mm Follow us to stay...
We present a new our realization. We have in fact delivered and put into operation a complete stamping plant, consisting of a fully equipped Omet 630 press and a feeding line. The work was carried out for a company in the automotive sector.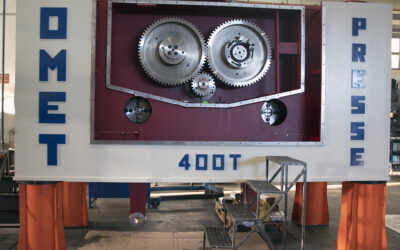 The Omet 400T regeneration work is finished: the machine has left our workshop to continue its sheet metal stamping activity.Innovation in sheet metal stamping Despite the advent of covid19, sheet metal processing in this sector has been steadily increasing in recent...